Attention Rotator​ Cuff​ Sufferers! Free Rotator​ Cuff​ Workshop
The Training Room Presents Shoulder Workshop
"New​ Rotator​ Cuff​ Workshop​ Reveals​ How​ to​ Get​ Back​ to​ Normal​ Without​ Medications, Injections​ and​ Surgery..."
Thursday, Oct 31st
11:00 AM
2005 Route 70 East Cherry Hill, NJ 08003
Enter Your Info Below To Register For The Workshop

We value your privacy and would never spam you
Go​ to​ the​ Rotator​ Cuff​ ​ Workshop​ and​ Learn:
1

The​ Single​ Worst​ Position​ to​ Sleep​ ​ in​ That​ Causes​ BIG​ Problems​ in​ the​ Shoulder​ and Rotator​ Cuff...

2

The​ #1​ Biggest​ Mistake​ People​ Suffering​ with​ Shoulder​ Pain​ Make​ Which​ Surprisingly Can​ Lead​ to Rotator​ Cuff​ ​ Surgery...

3

The​ Common​ Causes​ of​ Rotator​ Cuff​ Problems...

4

The​ Top​ 3 Exercises​ for​ the​ Rotator​ Cuff...
The Training Room Physical Therapy
Mandy Huggard, PT, ATC, CSCS
The Training Room Physical Therapy
Who​ is​ the​ Workshop​ For?
The​ Rotator​ Cuff​ Workshop​ is​ for​ people​ suffering​ with​ shoulder​ pain​ who​ are​ looking​ to​ feel normal​ again​ and​ heal​ naturally​ without​ medications,​ injections​ and​ surgery.
Do​ you​ have​ shoulder​ ​pain​ when​ you:
1

2

3

Reach​ behind​ your​ back?

4

5

Reach​ into​ the​ back​ seat?

6

Do​ work​ around​ the​ house​ or​ yard?

7
Enter Your Info Below To Register For The Workshop

We value your privacy and would never spam you
If​ you​ do​ AND​ you're​ looking​ for​ Natural,​ Non-Invasive​ Treatment,​ then​ Save​ Your​ Spot​ for​ the Rotator​ Cuff​ Workshop​ by​ filling​ in​ your​ name​ and​ information.

***Because​ ​of​ space​ limitations,​ the​ Rotator​ Cuff​ Workshop​ is​ limited​ to​ the​ first​ 20 Registrants...
What Do Others Have To Say About The Rotator Cuff Workshop?
""My initial reason for coming in was another dislocation of my shoulder during a biathlon accident. I'd previously dislocated both shoulder and had a few other injuries in my career as a weekend warrior- herniating a disc while kayaking and tearing my MCL and ACL while playing volleyball. Because of all the abuse I had a variety of muscular imbalances that held me back in athletics. We started with strengthening my shoulders and mid-back and once that was progressing well, we addressed the issues with my core and hips. Nick was unfailingly creative and imaginative with the routines and stretches we tried, never failing to present new challenges and target all problem areas, strengthening my core, hips and entire dynamic chain. I am back swimming as strong as ever, racing triathlons, and tackling crazy trail ultra-marathons with confidence. I feel my running stride has improved and gotten smoother, and I've even picked up a lot of speed. Come winter I might even have another go at biathlon… although, I'll be working on improving my cross-country skiing skills first!""
Jenn P.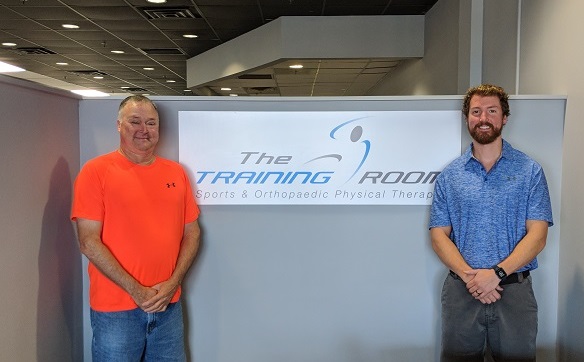 "When I first started PT I couldn't do even the simplest of tasks such as, remove my wallet from my pocket or take off a hoodie without pain. After months of therapy I now have no pain! Everyone here is awesome, very friendly, and professional." - Stephen K.
Stephen K.
"My experience at The Training Room was very uplifting. The Staff here is very professional and kind-hearted. When I first came here I was unable to lift my arm due to a shoulder injury. The helped me through my toughest times and were there every step of the way. Thank you all for helping me return to my normal daily activities." -Elizabeth K.
Elizabeth K.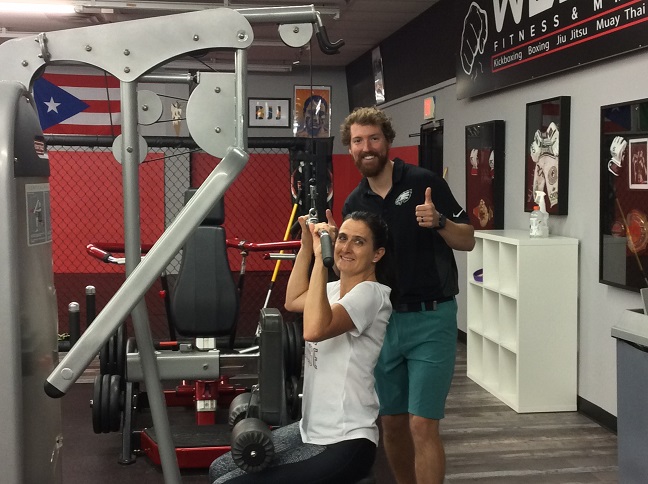 We have limited spots available and space will fill up fast, so register now to avoid missing out.